At

we inspire innovation in rail training

Our world leading solutions provide freight and passenger operators with unique training innovation. Our simulation apps allow operators to capture valuable real time competency data, focus training plans and tackle skills fade. As part of a blended training approach, our range of apps are the glue that build and hold learning strategies together 
The demand for new drivers combined with the wide geographical spread of depots and the impact of Covid 19 has accelerated the need for high quality remote training that delivers, measures, and maintains driver competency. Our miniaturized simulation engine and customized apps deliver driving simulation for tablets, phones, and laptops, in sizes less than 200MB.
PASSENGER TRAIN DISCOVERY APPS
These apps deliver familiarisation training long before the new train arrives. The interactive 3D models enable enhanced staff and stakeholder engagement. 
Helping staff become familiar with new trains long before they arrive

 

Building staff confidence with new features and procedures

 

Enabling immersive engagement with passengers and stakeholders

 

Clearly communicating essential information to emergency services

 
FREIGHT LOCO DISCOVERY APPS
Enabling drivers to become familiar with the features and operating procedures for new Loco's  
Getting drivers up to speed quickly with new Loco features

 

Helping drivers build confidence with new control interfaces

 

Introducing new Loco's long before they arrive

 

Enabling early staff engagement

 
DRIVING PROCEDURE AND FAULT FIXING APPS
Fully interactive driving simulation including integrated cab controls and drivable track environment.   
Scenario based training focused on desired learning outcomes

 

Enables regular training on seldom experienced procedures and faults 

 

Combats skills fade

 

Compliments formal classroom and simulator training

 
RULE BOOK SIMULATION APPS
Enhancing driver competencies through simulated rule book procedures  
Bringing rule books to life

 

Visualising the application of rules

 

Simulations available on phones and tablets

 

Tackles skills fade and supports staff confidence

 
"Their expertise in the rail industry and ability to create unique, innovative products that met our requirements exactly. Denova are professional, attentive and very easy to work with. We are delighted with how the project progressed and with the new mobile simulator".
Richard Potter, Projects Training Manager, Hitachi Rail
TRAIN CONTROL INTERFACE APPS
Building drivers confidence and combatting skills fade on train control systems such as  ATMS, ETCS, ICE, DTRS,  and Train Management Systems
Enables drivers to become familiar with new controls on their mobile devices
Provides a means of continual practice.
Speeds up competency achievement
Compliments formal training and combats skills fade
INTERACTIVE PROCEDURE APPS
Converting complex paper based procedures into easy to use apps. Designed to de-clutter procedures and de-stress drivers, these apps allow complex procedures to be visualised and practised regularly, supporting users to get to the right decisions quicker. Features include
Suitable for training and operational use
Ability to audit and report on decision making processes
Centrally maintained and easily distributed
Compatible with Learning Management Systems
ROUTE LEARNING APPS
Building drivers route knowledge and confidence using essential route data
Reduced route learning time
Targeted information layers designed to build confidence
Knowledge and confidence check quizzes
SCORM and LMS compliant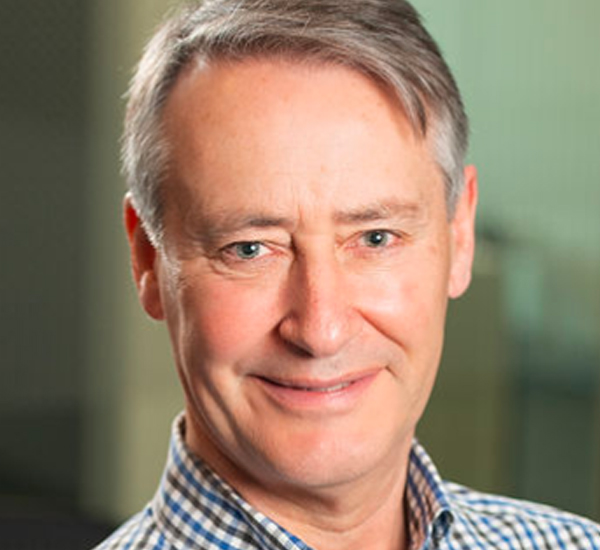 STEVEN LANGLEY
SALES AGENT FOR AUSTRALIA AND NEW ZEALAND
Steven has more than 25 years' experience working in the rail industry including being IT Projects Director for Connex UK (Southern & SouthEastern Railways) and supporting Transport for London in the original franchising of London Overground.  In Australia since 2010, Steven was for many years Global Business Manager for Sydac, World #2 in full cab driver training simulators.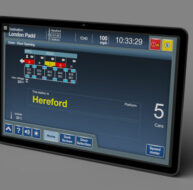 Simulation app accelerates Train Management System learning
A quick and easy solution to train new and existing drivers on how to use TMS.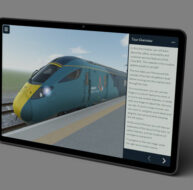 Virtual Simulation for the Class 800 series
Hitachi worked with Denova to create interactive simulation apps for training
Italian rail training provider wanted to roll out additional simulation
Lead Italian rail training provider TRAINing wanted to explore how to roll out additional simulation across their driver training courses.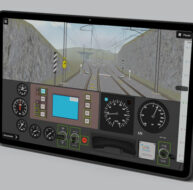 Innovation is high on the Australian rail agenda.
An industry that is under no misconception as to the scale of the task it faces.